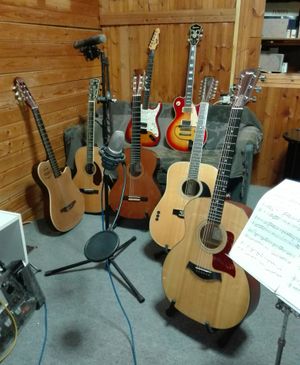 Studio Services
Studio guitar session                                                                                                                                               
Add guitar tracks to your music. This is how it works: Send me your piece, and after the hearing, I make my recommendations regarding the guitar parts. We conclude with specific playing, sounds etc ..
The acoustic instruments (classical, acoustic or 12string), are recorded with high quality microphones. Electric guitars are recorded with the appropriate amp and sound effects, depending on the style (clean, crunch, drive etc ..) or sent to you dry, so you can reamp them.           
Backing tracks - Demos
There is the capability of recording backing tracks and demos with proper orchestration based on the style you choose. 
For more information please contact:  guitarchatzopoulos@gmail.com